So I get asked a lot about which leather is best for belts. Here is my simple answer to which leather is the best for belts.
Sustainable leather
Full grain vegetable tanned leather
Back cut of the leather hide
What is sustainable leather?
Firstly, we all must consume sustainable products. It is no longer a discussion. So what makes leather sustainable? Not all leathers in my opinion are sustainable. It is common sense to ask yourself if it is worth killing a crocodile, alligator or a Koala bear to have a belt around your waist? We abhor the idea of  exotic leathers and you will never find such leather with Nordic EDC. So what makes cow leather different? We don't like any killing of animals. However, there is a massive meat industry and people who eat beef. Our leather is a by-product of the meat industry. By using this leather we secure that there is as less wastage from an animal as possible and everything gets used up. In addition to that, it is from free roaming animals locally sourced in Sweden from Tärnsjö Garveri. All our leather is TÜV Rheinland and Organic Control Standard (OCS) certified.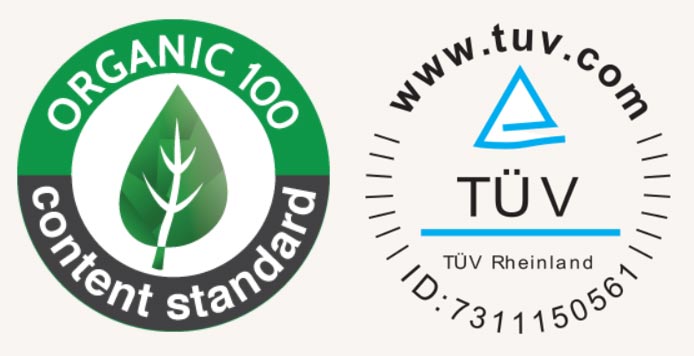 All our leather is also vegetable tanned instead of the cheap and environmentally harmful chrome tanning. Vegetable tanned leather refers to the tannage, or method of tanning the cowhide into leather. It's called "vegetable" because of the natural tannins used in the tanning process like tree bark. Vegetable tanning or veg tan as it's sometimes called, is one of the oldest methods of tanning known to man. It has literally been around for centuries. But less than 5% of the world's leather is tanned this way today. Veg tanned leather belts usually age gracefully and looks more beautiful as it ages.
Another quality of leather that we really love is that it is an extremely durable material. I have seen pristine leather goods that are half a century old!
What is full grain vegetable tanned leather?
Did you know that Genuine leather is the second worst leather that you can choose only slightly better than bonded leather? I was just as surprised as you when I learnt this. At Nordic EDC, we pride ourselves on using "heirloom quality" leather. But what does it really mean?
There are three general qualities of leather
Full grain leather – the highest quality leather that you should be looking for.
Top grain leather – also high quality leather but has gone through some corrections to refine it and remove blemishes.
Split grain leather – also called genuine leather. But don't fall for the marketing trick! This is actually the lowest quality of leather.
Bonded leather – we don't really consider this to be leather as it is basically glued leather waste. Stay away from this. Always.
At Nordic EDC, we only make full grain vegetable tanned leather belts
Which leather cut is the best for belts?
One of the things that you want to secure on a leather belt is that it doesn't stretch too much. And for that the best cut of leather is the back. If you imagine a cow, the leather on the back is always nicely stretched and thick as well. However, as you get closer to the belly, it gets a little more wrinkled and stretchy. Our hides from Tärnsjö Garveri come as a side. However, we use the back for our belts.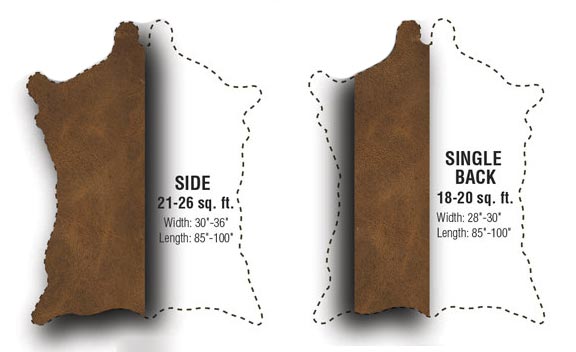 Image courtesy Weaver Leather Supply
Conclusion
So to conclude which leather is best for a leather belt? The best leather for a leather belt is a 10 oz full grain vegetable tanned leather from the animal's back. Always look for cow leather that is a by product of the meat industry to be sustainable and reduce waste.
Check out our heavy-duty mens leather belts. I am sure you will find something you like.